What to do in Prague at night? A lot! Eat, drink, dance and let yourself go!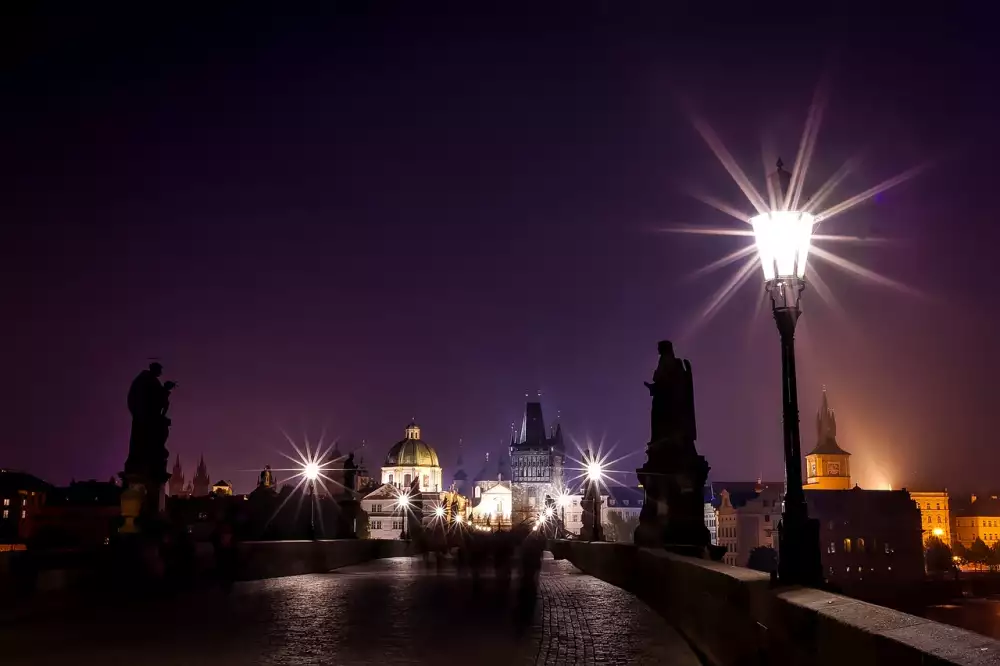 Are you visiting Prague for the first time? Congratulations. You have made a good choice. Prague is a beautiful city. Any months, any time, everything goes.
Museums, art galleries, bookstores, coffee bars, restaurants, little cute pubs and amazing architecture. The ways how to spend a day in Prague are endless. You can hire a little boat and go on the cruise on the
Vltava
river. You can sip a cup of coffee in one of the cute little coffee shops in Mala Strana. You can take a tram on Malostranska (nb 22), to go up to Malovanka and then stroll down towards the Charles bridge. Sometimes you should stop and enjoy amazing views over historical center.
Nightlife in Prague
That´s a complete different story. At night the lights give Prague the atmosphere it is known for. Even to the point that everything seems animated. All those child memories come alive.
Prague nightlife
 is very rich and tempting. There´s hundreds of music clubs, disco clubs, cocktail bars and music bars. These are some you shouldn't miss:
Le Valmont Club & Lounge
One of the most luxurious clubs you will find in Uhelny trh. Le Valmont Club & Lounge offers original cocktails served in a luxurious intimate atmosphere. If you are looking for an awesome party, this is the right place for you.
M1 Lounge Bar & Club
Are you looking for a party every night of the week? With hip hop and R&B? Visit M1 Lounge Bar & Club, favorite spot of well-known celebrities, locals and tourists of course located in Masna street. With unique and authentic atmosphere, cool music and great drinks. Want more? Just come back any time. You´re always welcome.
Aloha Cocktail Bar
Are you looking for a club, where you could have a nice dinner as well? May be something a little bit exotic? Then head to 
Aloha Cocktail Bar 
in Dušní street. It´s a restaurant, cocktail bar and music club which transforms you straight to the Hawai islands. With music, relaxed ambiance and really tasty exotic cocktails you can sip till the early morning hours.
Hangar Cocktail Bar
Another great cocktail bar, which makes you feel like you ´re in a real hangar, with airplanes above the tables. 
Hangar Music Bar 
is situated just a few steps from the Aloha Cocktail bar mentioned above. This place is great. It just gives another meaning to the mile-high club!
One Club Prague
One of the best clubs in Prague is considered One Club Prague. You can expect a full daily program, quality sound system, and a superb lineup of DJs every night. Cocktail bar in upper area can accommodate up to 100 people. And downstairs five times more! We are sure you will not feel squeezed in here.
Zlatý Strom Prague
Partying every day of a week, not only Fridays and Saturdays. Live DJ´s and hot dancers want you in their renowned club, Zlatý strom. Expect three floors of fun, 5 bars and affordable prices. And much more. Just enjoy and let yourself go as we wrote at the beginning of this article. Nightlife in Prague is unbelievable. I love it! You will as well!
Publikováno: 29. 07. 2019
Kategorie: Cestování